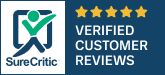 Providing Your Hyundai with Scheduled Maintenance and Repairs in Traverse City
Scheduling service for your Hyundai may be somethingthat you put off for some time when life gets hectic. Unfortunately,this isn't a very good practice to get in the habit of. You want to make surethat your vehicle is getting the attention it needs to continue running at itsbest. Whether you need routine maintenance or more extensive repairs for an issuethat's been going on, giving the service center at Bill Marsh Hyundai a call iseasy and convenient.
Convenience of Online Scheduling
If you can't find the time to give us a call, our dealership has provided you with the ability to schedule all of your appointments from home in Kalkaska. You can do this at your convenience any time of the day or night. You can also use this tool to manage what needs to be done in the way of routine maintenance.
Common Service Needs
Some of the most common service that we provide to the Garfield Township area includes:
Routine Oil Changes
This should be done every six months toone year. We use manufacturer-recommended oil and filters for each oil change.
Multi-Point Inspection
This process will spot a number of issuesbefore they become a big problem. This will also help you comply with statelaw.
Tire Rotations
Lengthen the overall life of your tireswith a regular tire rotation. This gives our technicians the ability to inspectyour tires for any damage or excessive wear.
Shopping for a New Vehicle Online
If you're in the market for a new vehicle near Charlevoix County, we've designed our website in a way that makes it very simple to sort through our current inventory. You can compare different features and different makes and models. You can even begin the process of financing from your home computer.
If your vehicle needs to be inspected and repaired,head to our service appointment request page. Our technicians are experiencedwith different makes and models of automobiles. We can quickly diagnose aproblem and get you back on the road in Petoskey MI.